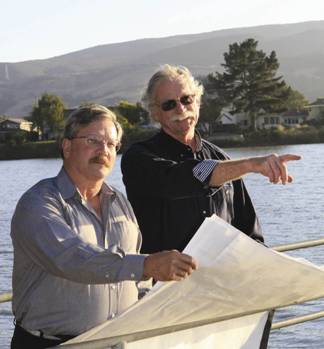 Founded in 1991, EP Aeration focuses directly on providing solutions to water quality problems across a wide spectrum of markets including agriculture, food and beverage processing, golf courses, resorts, and commercial and residential developments.
In response to growing concerns about both the amount and quality of surface waters, EP Aeration has devoted its more than 40 years of collective water treatment experience to developing a product line which can sustainably address these issues. We also specialize in designing the most effective and energy efficient wastewater treatment systems available for new facilities and retrofits alike.
Quality, efficiency, and achieving our client satisfaction are the driving forces behind every system we design. Steeped in a strong environmental ethic, we pride ourselves on reducing, and in most cases, eliminating reliance on chemicals to treat water quality problems. That is, The EP Aeration Difference….
A Look at the Folks Behind EP Aeration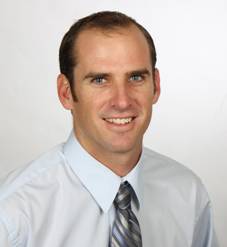 President and General Manager, Richard Dennis has extensive experience in the design, installation, and maintenance of sub-surface aeration and ozone systems for a variety of applications including algae control, removal of dissolved metals, and wastewater treatment. As a graduate of the Natural Resources Management department at Cal Poly San Luis Obispo, he also has a background in land management and biological systems which he has employed to write and implement various resource management plans. He applies this background as a value added by providing recommendations to improve water quality beyond the capabilities of EP Aeration's systems alone. Since his inception in 2005, Richard has been involved in literally every facet of business operations at EP Aeration including sales, marketing, business development and research.
EP Aeration's Founder, Michael L. McGee has more than 40 years of electro-mechanical systems training and experience, and is responsible in part for the ongoing development of EP Aeration's activated oxygen/aeration systems.  Mr. McGee is a veteran of the U. S. Air Force, the petroleum industry, sub-sea exploration and operations, and majored in Electrical Engineering at the University of South Florida. He has more than 20 years of experience in the engineering and development of lake, pond, reservoir and water feature aeration and ozone systems.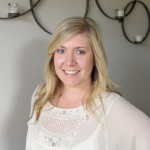 Communications Director, Kristin Dennis is a graduate of Cal Poly San Luis Obispo with a degree in Recreation Administration. Kristin has more than  a decade of experience working in various faculties such as marketing, special projects management, graphic design and event planning. Kristin focus is on brand management, marketing communications, graphic design and general administration.