EP Aeration has more than 20 years experience in water treatment, ozone production and land management, making us an excellent resource. Rely on our education and experience to help you with lake & pond management, wastewater treatment design, watershed management and erosion control. Contact us with your project information and we'll let you know if and how we can help.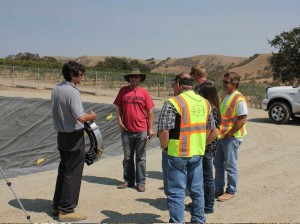 Consultation
EP Aeration has extensive education and experience in various facets of resource management. We take a watershed approach to water quality management, focusing on the source of the problems first and prescribing downstream treatments where upstream management is not feasible or effective. While aeration is typically a component of the treatment, we offer our breadth of resource management expertise as a value added to go above and beyond our client's expectations. Some of the consultation services we provide include; watershed/land use assessment, water quality sampling and analysis, pond management, wastewater treatment optimization, and sludge sampling and analysis.
Design
As a pioneer in Activated Oxygen Aeration Systems in the early 90's, EP Aeration has a long history of aeration and ozone design experience. Rather than operating through distribution, EP Aeration prefers to work directly with our clients to provide the most effective, efficient, and affordable system possible based on your goals and circumstances. This gives us a high level of quality control in the design of our systems. Plus, our systems are assembled in the USA with components made in the USA. For these reasons and more, EP Aeration has acquired a reputation for performance and quality.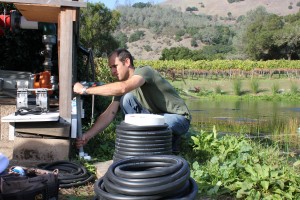 Installation/Commissioning
Over the past 25 years, EP Aeration has installed hundreds of aeration and or ozone systems in wastewater lagoons, ponds, reservoirs, water tanks and pretty much every type of standing body of water imaginable. Thousands more of our systems have been installed by third party contractors. We also offer commissioning and startup services for the systems that we don't install ourselves. When you rely on EP Aeration to install or commission your aeration system, you can be sure that it's put together with craftsmanship and attention to detail.
Maintenance
While EP Aeration's systems are incredibly simple and inexpensive to maintain, some of our clients prefer that we take care of them….and we're happy to do so. We have a network of service representatives throughout North America that can help you with any of your maintenance needs. We also provide support over the phone since most issues are fairly simple to troubleshoot with the help of our in-house technicians. If you're the do it yourself type, we inventory all the parts that you could need to service your system.
E P AERATION CONSULTING – IT'S JUST GOOD BUSINESS
TO CALL ON REAL-WORLD EXPERIENCE.
Call: 1-800-556-9251